Do not open Turnitin in multiple tabs or browser windows. Only use one browser tab to interact with Turnitin.
This guide explains how to add general text comments to a Turnitin submission when marking online using Feedback Studio.
Access Control Panel

1. From your course's Control Panel, expand the Course Tools section and click on Turnitin Assignments.
Locate Turnitin Assignment
2. Click on the name of the Turnitin Assignment for which you want to check submissions.
Turnitin Assignment Inbox
3.  You will be taken to the Assignment Inbox, where you should see a list of submissions made by students on the course.  Click on the pencil icon to open a paper in the Feedback Studio view.  If you have already entered a mark for a submission, this mark will be shown in place of the pencil icon.
Add / Edit Comment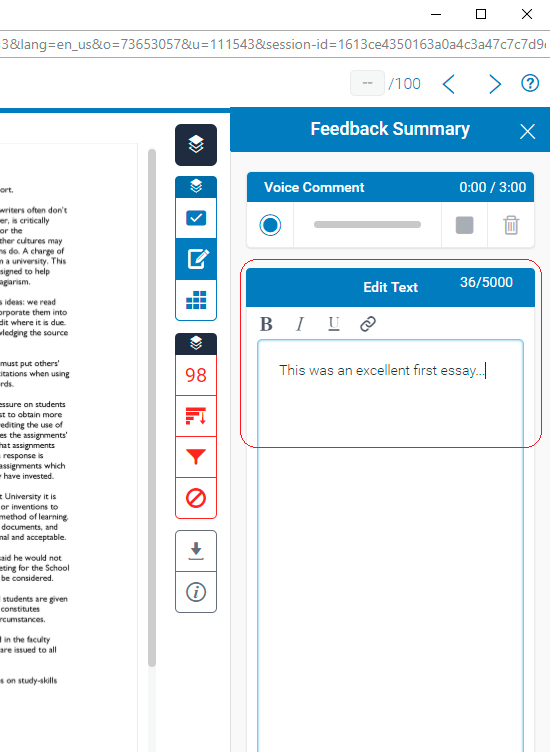 5.  Click in the large box underneath where it says "Edit Text" in order to add some general comments / feedback for the paper you are marking.  The character counter in the top right of this box lets you know how many characters you have left.  You can write up to 5000 characters.
6.  To save the text, click out of the box (e.g. click somewhere else on the page)