Open the Panopto administration website https://southampton.cloud.panopto.eu.

The main Panopto administration website should now be visible.

Select the Blackboard course that you wish to upload the video into.
From the top toolbar select 'Create' and from the list that appears, select 'Upload media'.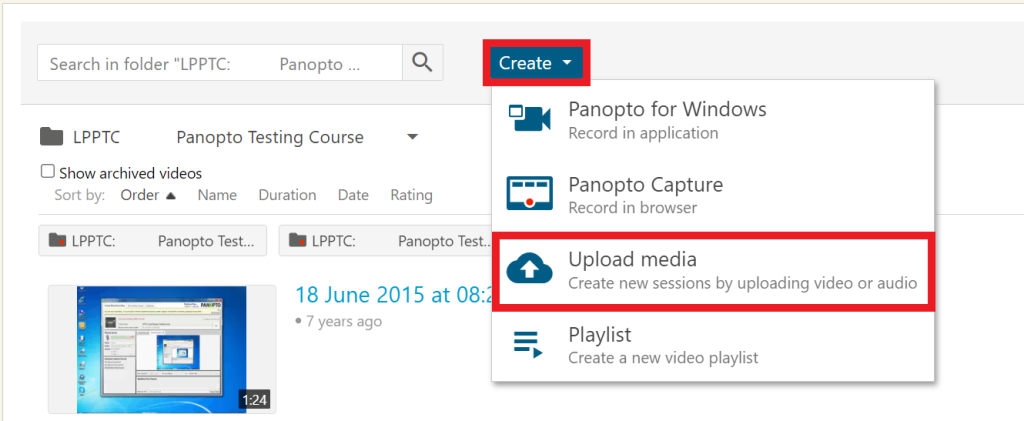 Find the video you wish to upload and drag it into the "Drag video or audio files here…" area of Panopto.
If you don't want to drag the file you can also click within the dotted box. This will then open an explorer window to find files on your computer.
Your video will now upload. Depending on the length of the media file, it may take a few minutes to a few hours for the video to process. You may also edit the name of the media file while it is uploading.