Exporting a detailed spreadsheet of your exam results
Results Exporter
You will only be able to use this feature the day after your exam has taken place.
From the menu along the top choose "Reporting" and then "Analytics Reports".

From the resulting list locate and press "view" on "Results Export".

Find the module code for your exam, press the + symbol to the left of it, and select the exam. This will highlight the selected exam and a table towards the bottom of the screen will give you some assessment information. (You may have selected more than you need so choose carefully).
Scroll to the very bottom of the screen and find the "Generate report: CSV" button. Press this button and you will see your report downloading (Usually your web browser will ask if you would like to save, save as..).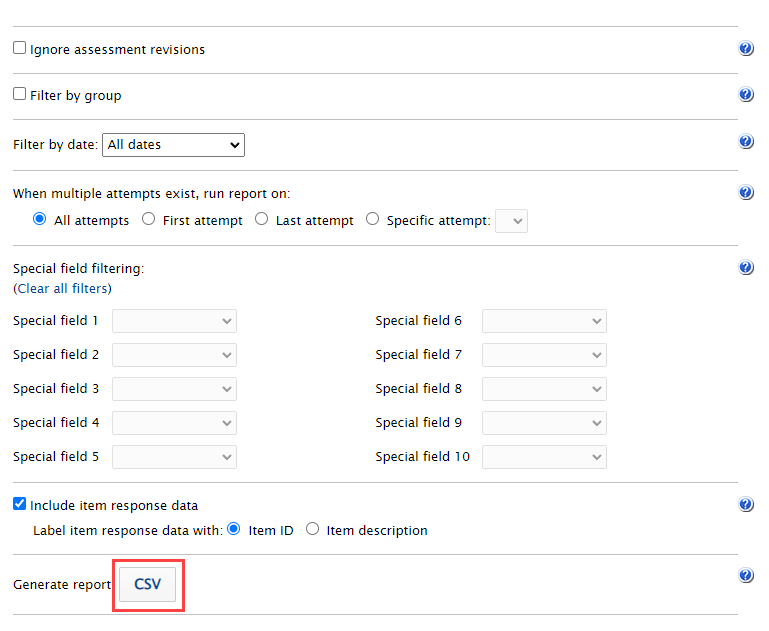 Problematic Questions
You may have had a problematic question during the exam. Follow this link for a guide that shows you how to exclude a question.
---
See a results report for an individual
Transcript report
Use this to see the results of an individual
From the menu along the top of the screen choose "Reports" then "Classic Reports".

Then select "Transcript Report".

In the "Select Participant" field type the name of the student you are looking for and press the "View Report" button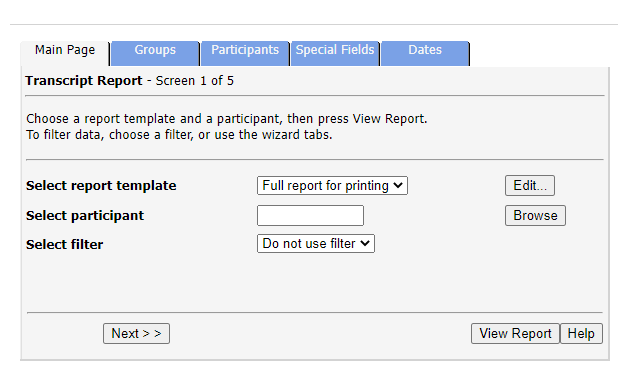 You will see their score and will be able to click on the "Coaching Report" button to see their answers to each question
If "in progress" is shown, then this indicates that the student has not yet pressed the "Submit" button on their exam session
---
See an overview of how a cohort has scored (available sooner than above but less detailed)
Score List Report
Use this for an overview of how the whole cohort has scored in an exam
From the menu along the top of the screen choose "Reports" then "Classic Reports".

Then select "Score List Report"

Don't type anything and press the "browse" button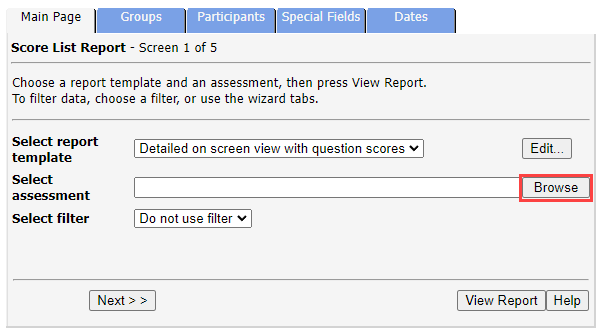 Find your exam in the list and click on it to see the results
If "in progress" is shown then this indicates that the student has not yet pressed the "Submit" button on their exam session