Follow these steps to activate your course for the semester.
Load up your Blackboard course.
From the left menu area on your course, select the 'plus' pill icon from the top.

From the list that then shows, select the 'Tool Link' option.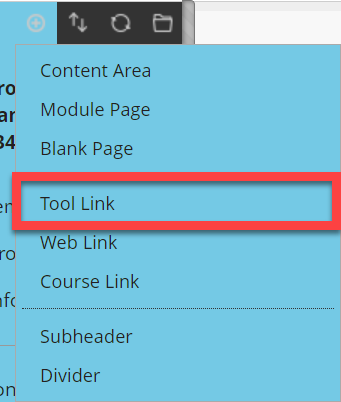 This will give you the add tool link box. From here you should enter under 'Name:' Recorded Sessions.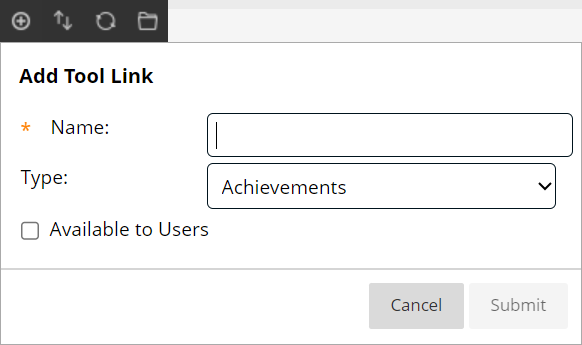 After you have given it a name, select into the dropdown box below it for 'Type:' and select 'Panopto Video' from the list.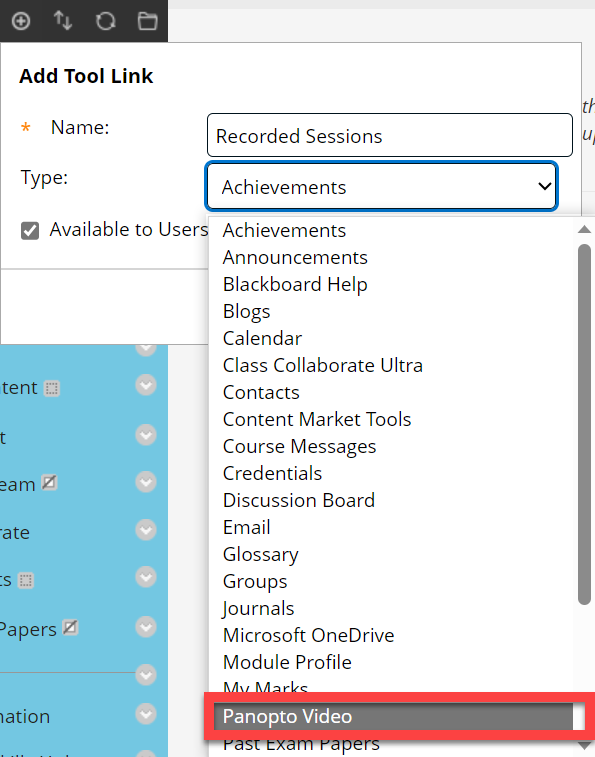 Double check you have given it the correct name, and should you wish students on your course to see the Panopto area select the 'Available to Users' checkbox.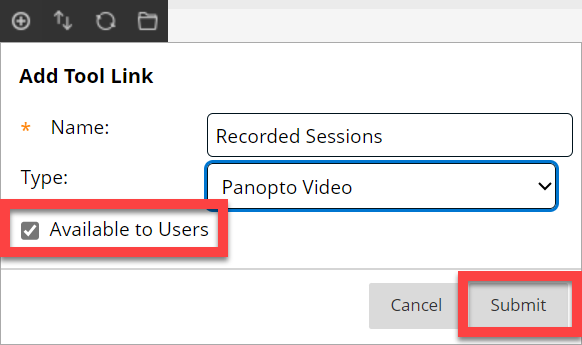 You will now see your newly created 'Recorded Sessions' tool link in your menu list. The last part is to activate Panopto on your course. This is done by selecting your 'Recorded Sessions' link.

This will show a launching the LTI page, it will take a few seconds to load the first time due to it making your Panopto folder as well.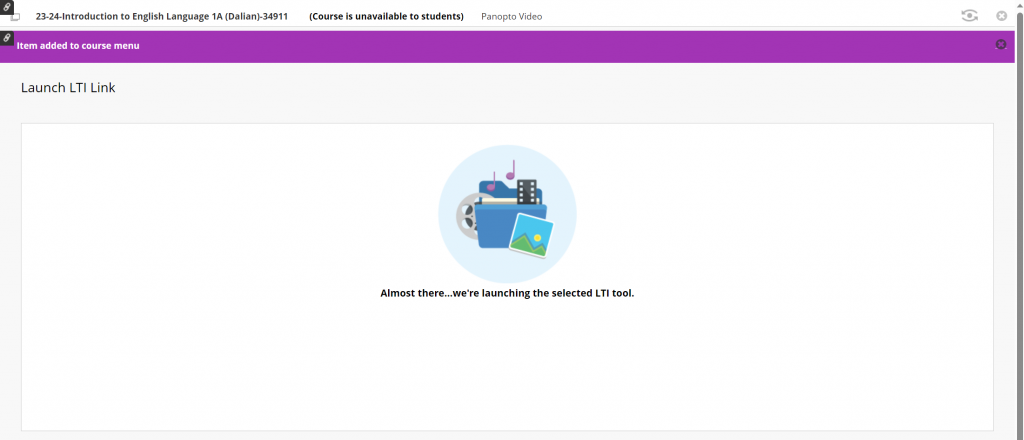 Finally your Panopto course folder will show. From here if you want to go back to your Blackboard course you just need to select from the top left the text for your course title.