Follow these steps to activate your course for the semester.
Select the 'Recorded Sessions' link in your Blackboard course.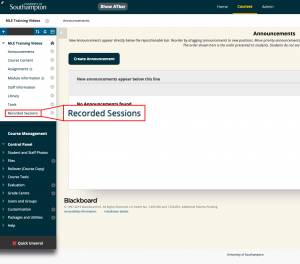 Select from the bottom of the page 'Configure'.


Select the 'Add Course to Panopto' button.


A page will appear with the heading Provisioning results. The last line should read: Successfully provisioned course ID and Name of your course.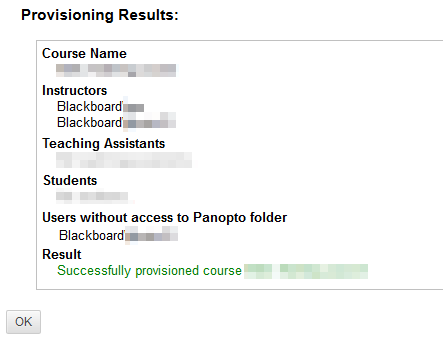 Your course is now provisioned. You can select the 'Ok' button to return to your course page.