Login to submit.assignments
The URL for the submit site is as follows
https://submit.assignments.soton.ac.uk/
Log in with your University log on credentials. More information can be found here.
---
Upcoming/Open Tab
Upon logging in, you will be directed to the Upcoming/Open tab of the My Assignments page, where you will find a table displaying all the assignments assigned to you that are currently open, possible to re-submit to and have not yet reached their submission deadline.

Selecting a title of an assignment will take you to the assignments overview page.
Selecting the Submit, Re-Submit or Continue Submission buttons will take you to the submission steps for that assignment
You can also download any previously submitted files by selecting the Download submissions found in the Submissions column.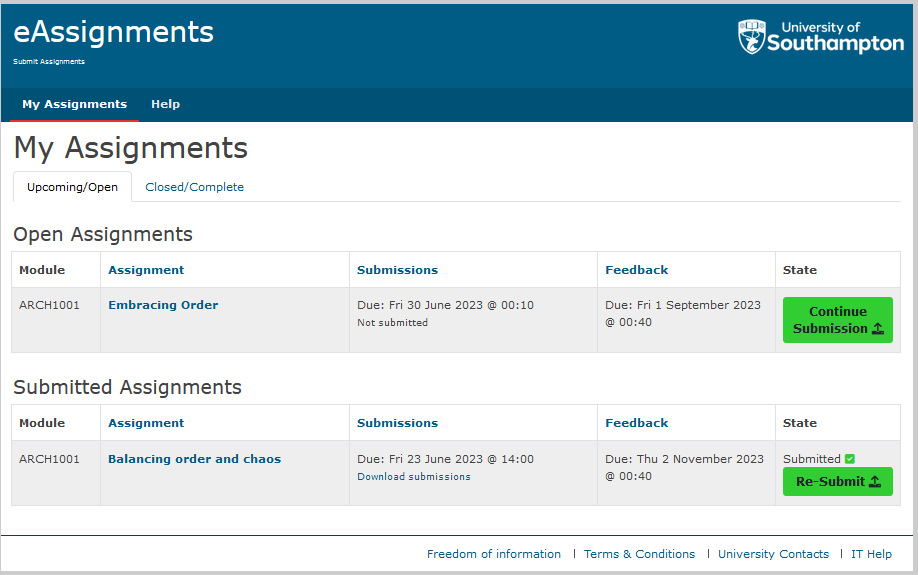 ---
Closed/Complete Tab
Selecting "Closed/Complete" will direct you to a page displaying submissions for assignments where the submission deadline has passed. These assignments can be in different states, such as Pending Feedback, Assignments with Feedback, and assignments you might not have submitted to.

The "Assignments Pending Feedback" table contains assignments to which you have submitted, but the submission window has closed, and marks and feedback are still pending release. The "Feedback" column will indicate the due date for receiving feedback.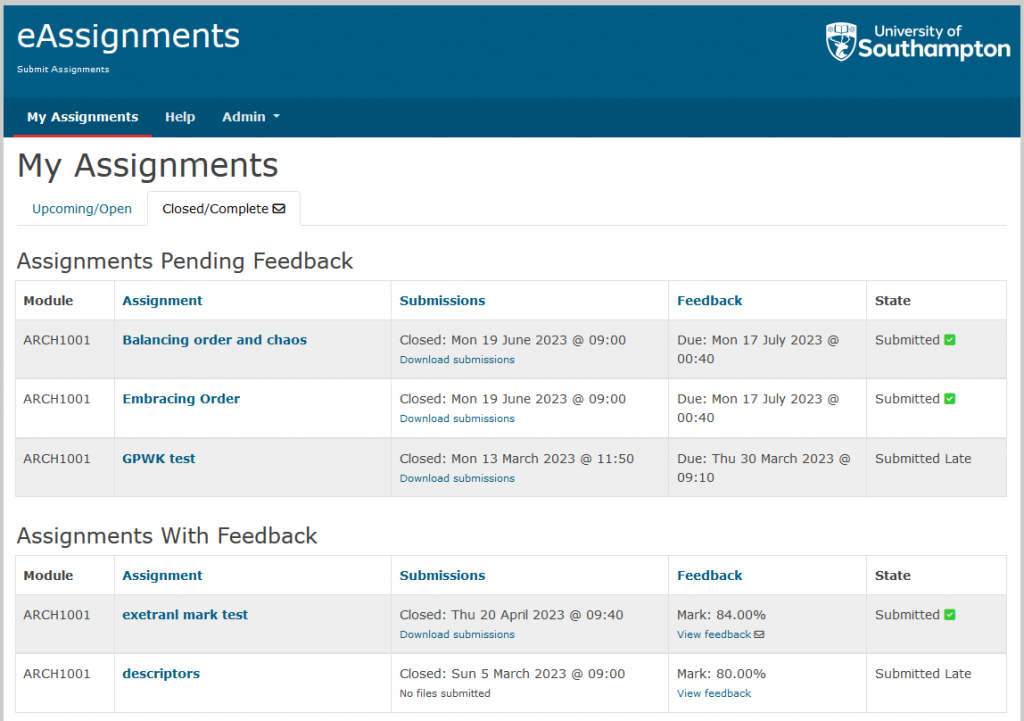 How to view Feedback
Upon logging into eAssignments you will directed to the Upcoming/Open tab. Select the Closed/Complete tab.
You may see a table titled "Assignments pending feedback" Assignments here have not yet released their feedback. The release date will be displayed in the "Feedback" column
The table titled "Assignments with Feedback" is where you find your mark and feedback. The feedback column will contain a link to the feedback. Select this to be taken to your feedback page.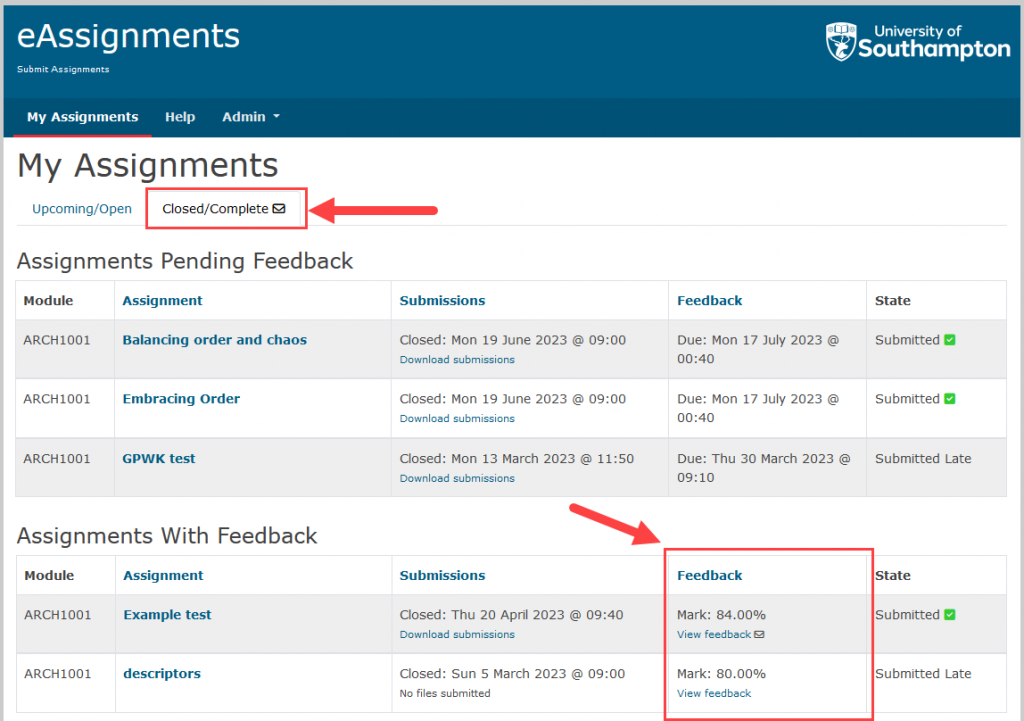 Assignment feedback page
Your assignment feedback page will show you feedback that has been shared with you by your department. Any downloadable feedback files will be available in the "Feedback Files" section.