Marks will show you results of tests and assignments taken within a Blackboard course. While being a useful tool for tracking your progress, these marks could be for both formal and informal assessment and will not include marks from other platforms.
Blackboard Menu – My Marks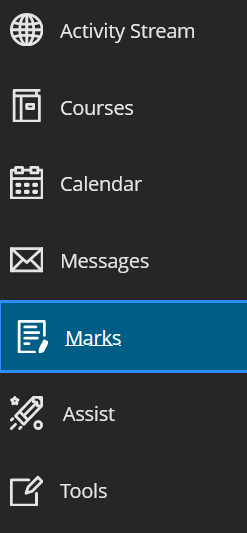 Select "Marks" from the Blackboard menu. You will then see a list of all the courses you are enrolled on with any marks available.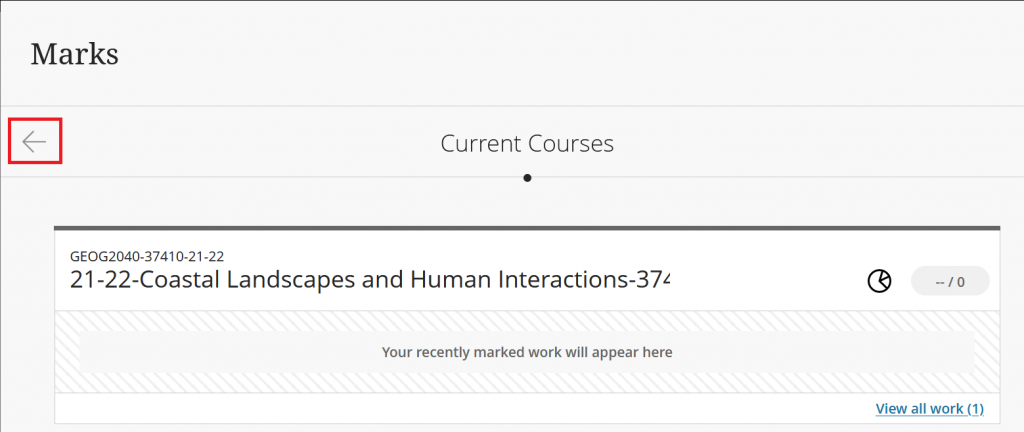 All your courses will be listed. You can use the arrow to filter the list of courses by term.
Once you have found the course you are looking for, you will be able to see the submitted work and your marks.
Select the Blackboard course name or assignment name to go to the "My Marks" page of the Blackboard course. You may be able to view your attempt details and feedback in the course.
In a Blackboard course – Tools menu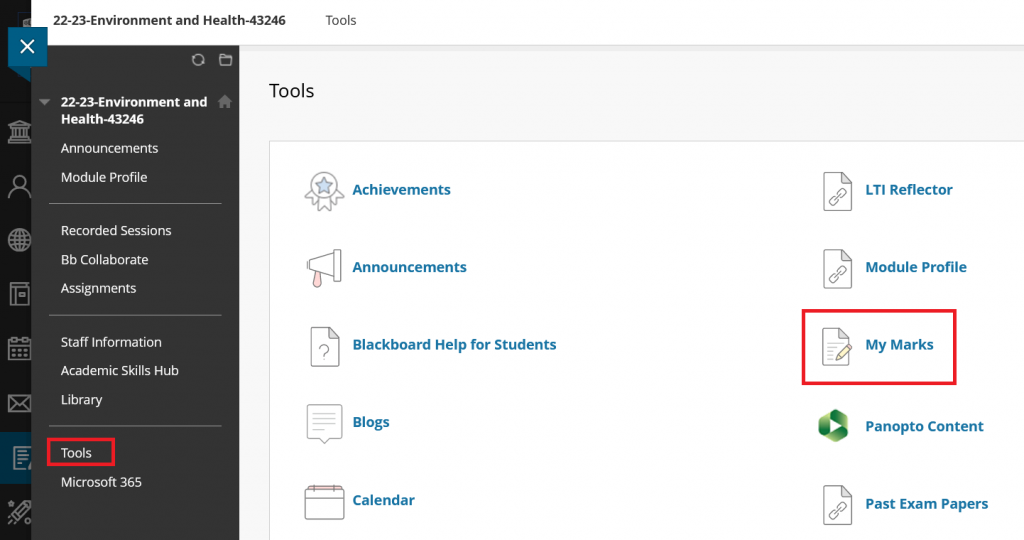 Your instructor may make marks available for you to view inside the course via the Tools menu:
Open the Blackboard course
Select Tools from the menu, and then My Marks from the list on this page.
In a Blackboard course – My Marks

Once you have found the "My Marks" page, you can view all the released marks and feedback of the course.
Navigate between All, Marked, Upcoming and Submitted using the buttons at the top of the page.
Select the blue assignment name to view any more information about the marks and your attempts.
If a rubric was used you may select View Rubric to see the full rubric and which marks you attained.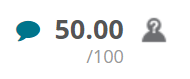 Select a a speech bubble to view feedback
An icon of a person with a question mark means the assignment used anonymous marking. The person marking your work could not see your name or details when they provided the mark and feedback.
Viewing more information

Blackboard Test
From the My Marks page, selecting the name of a Blackboard Test will bring up the View Attempts/Assignment Details screen.
Blackboard Assignment
From the My Marks page, selecting the name of a Blackboard assignment will bring up the Review Submission History screen.
Here you will see your submission with any available feedback in the form of comments and annotations.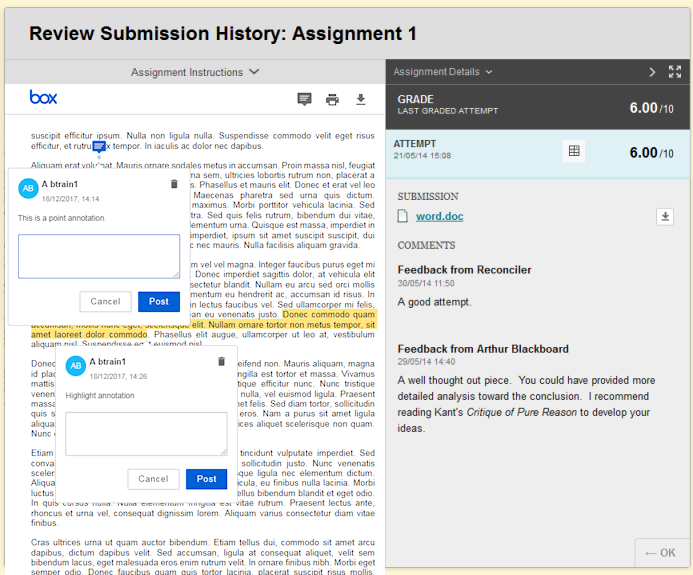 To download an annotated copy of your submission click on the action button next to the left of the filename of your submission and choose Download Annotated PDF.