Pearson is a third party integration used by the Physics department and is not available as standard across all courses.
If you wish to use Pearson in your course, please raise a ticket with ServiceLine for the Blackboard team. We can put you in contact with the academic and Pearson representatives regarding the licences and use for University of Southampton. Please note this may incur a cost.
Enable the Pearson tools
You must be an instructor on the Blackboard course and in edit mode.
Enter the Blackboard course you wish to use. In the Control Panel, select Customisation
Select Tool Availability
On the Tool Availability Page, scroll down until you see Pearson Links and Pearson LTI 1.3. Tick the boxes on the far right column to make these "Available in Content Area".
Select Submit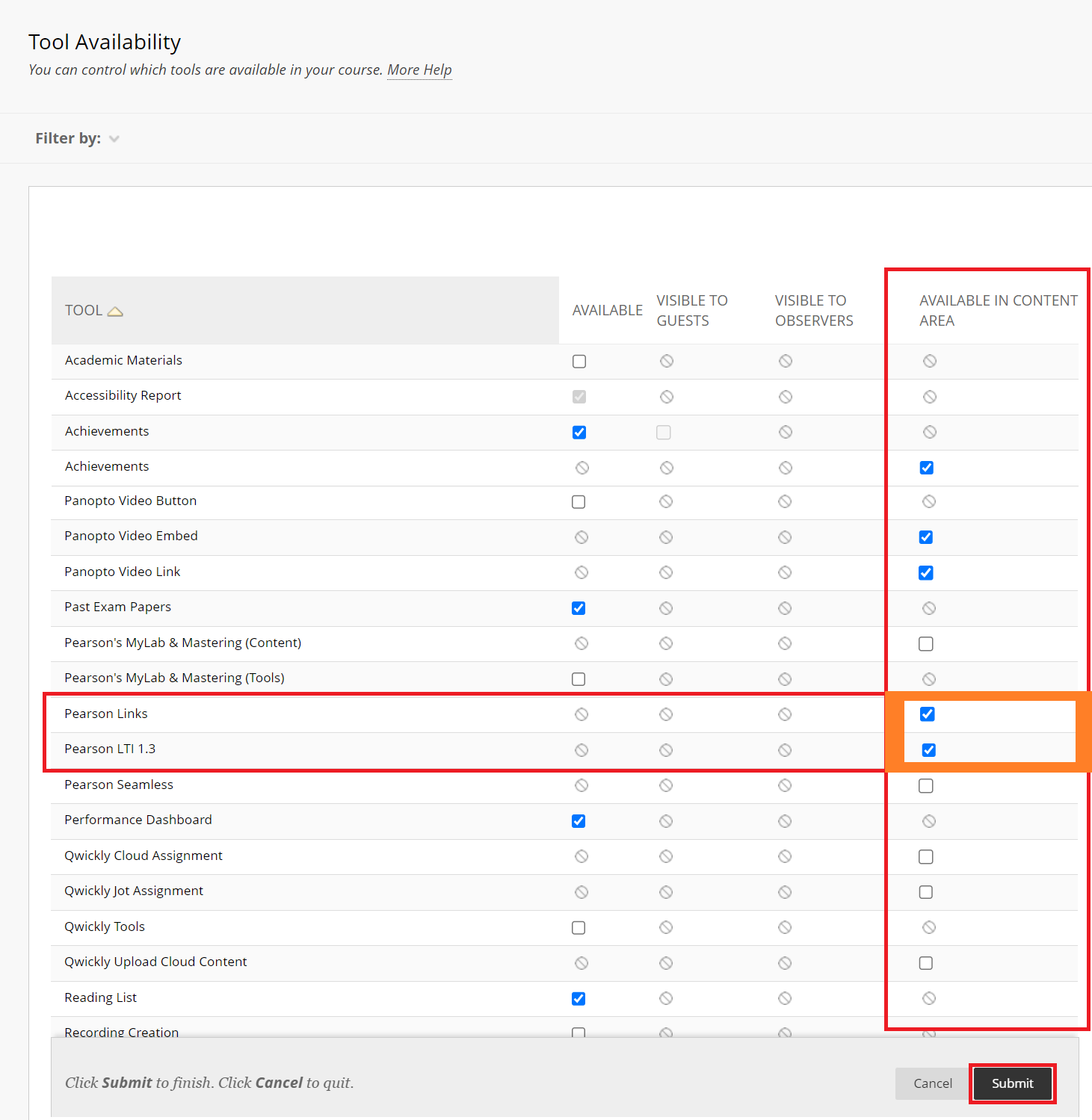 Add a Pearson Assist Link (LTI 1.3)
Navigate to the content area you would like to add your Pearson link
Select Build Content
Select Pearson LTI 1.3
Add a name for the item
Select any additional options
Select Submit

The Pearson link is now ready in your course. Select it to enter the LTI and start setting up your course. You may need to speak to your Pearson rep so that the course can be created on their side.
When the course is ready, students may select this item to access the Pearson content.
Add a Pearson Link (deeplink)
Navigate to the content area you would like to add your Pearson link
Select Build Content
Select Pearson Links
Pearson will open directly, you may now select the item you wish to link to
Select Add Links
Each selected link will appear as an item in the Blackboard course content area
When students select this, they are taken directly to the Pearson content